1. After the successful installation of Firefox...
2. Open Firefox - Under the "Firefox" tab (upper left hand corner) and Click on "Add-ons"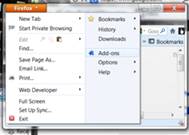 3. In the search window type- "video download" and click on the search button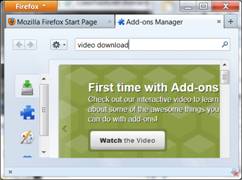 4. Choose the appropriate video download application and click "Install"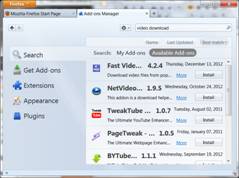 5. Notice the

button found underneath the browsing window.
This is the button that initiates the download of the video so that you may save it
into your video downloads folder.
You may need to restart the computer to show the

button underneath the Youtube viewer.